Explore Sarasota in Style
Fun, safe, economical, affordable… Reserve your next ride and cruise in style.
Experience the best way to see Sarasota!
Try out the FUV or Roadster to whirl around and discover the sights, the beach, and more! Electric vehicles will enhance your adventures and make it a memorable time.
EV Moto offers rentals for the Arcimoto FUV and Roadster.  Cruise around in the safest motorcycle-class vehicles on the road and enjoy the scenery in the ultimate open-road fun machine.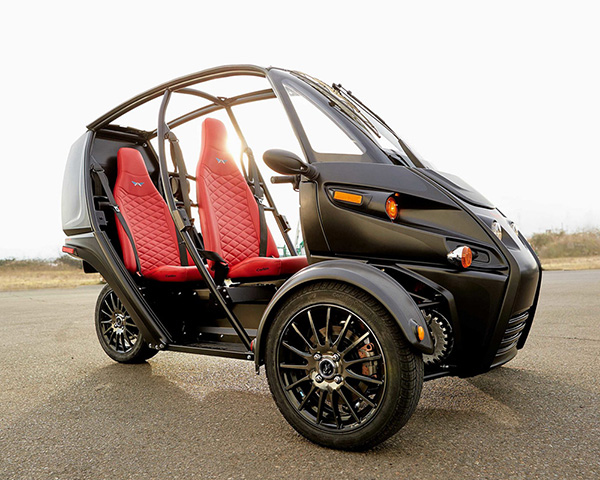 Details
Low Maintenance
3 Year/36,000 Mile Warranty
Removable Doors
Heated Seats and Grips
Safest Motorcycle-Class Vehicle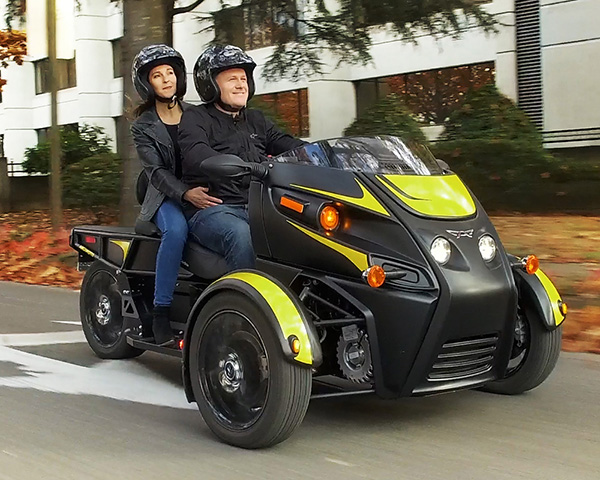 Details
Ultimate Open Road Fun Machine
Dual-Motor Front Wheel Drive
3 Year/36,000 Mile Warranty
Instant Torque
Fully Connected Seating Stance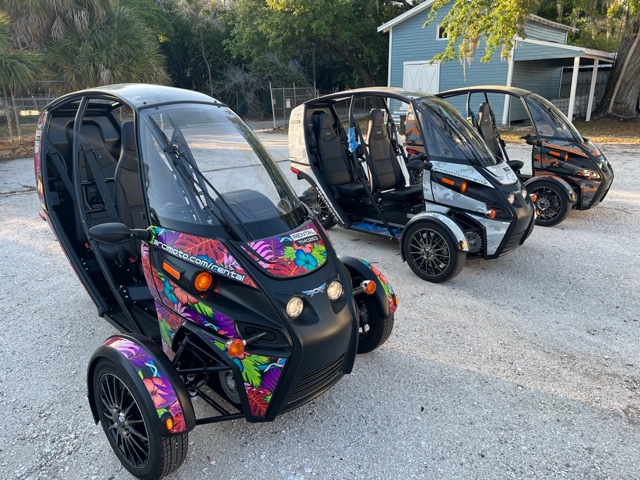 The Specs
Safe, Exciting, and Fun! Arcimoto Electric Vehicles come with a variety of features and options to keep you cruising without the worry.
Panoramic Roof
Removable Doors
Heated Seats and Grips
Rockstar Parking
Bluetooth Speakers
Charging Cable
Ride for our Future
The Arcimoto FUV and Roadster, created by electric vehicle company Arcimoto, boast technology that is innovative and environmentally friendly. Their shift to electronic transportation will help reduce carbon emissions and create a sustainable future.
Sarasota has amenities and memories for everyone!
Check out the Attractions, Tours, Beaches, Golf, Shopping, and more!
Experience Sarasota with the coolest and safest motorcycle-class vehicle. Reserve your Arcimoto Electric Vehicle today!
Find Us
1331 10th St., Sarasota, FL 34236